Derek Prince - Witchcraft as an Expression of Man's Rebellion Against God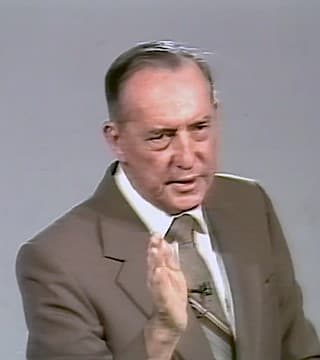 TOPICS:


And there is one particular way that fallen man has to relate to a satanic kingdom. The generic word is witchcraft, which is prevalent in all pagan societies under different forms. You can hardly go to any major section of the human race which still has some kind of pagan background without encountering a person who is called a witch doctor. You will find a different name in different languages but the same person. The witch doctor, in a certain sense, is Satan's priest. He is the one who enables people to get in touch with Satan's kingdom. Why do they want that?

Two main reasons: first of all, they are terribly afraid of the disasters that Satan would bring upon them; and most of their sacrifices and their rites are to propitiate these very cruel and temperamental beings. And secondly, they want power and witchcraft is a means to power. I tell people in foreign mission fields: Don't ever go to Africa or India and tell people that Satan is not real. They all know he is. Demons are real. They know them well. What you have to tell them is demons are real, but Jesus is real, and He has defeated the demons. And He gives us power to defeat them.

So ultimately witchcraft as a religious practice is an expression of man's rebellion against God. Witchcraft is the natural religion of fallen man and it permeates the whole human race. It is not something very strange or unusual. And the last thing I want to say, and it is important in our days: Witchcraft is making a determined come-back. It is like where Christianity came, the satanic beings were forced back, but they were never totally defeated. And now they are saying, It is our turn. We are coming back.