Derek Prince - The Home Is A Model Of The Church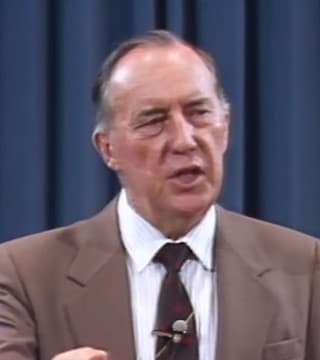 Now let me point out to you that the home is a model of the church. And I think this has important conclusions because I don't believe really the church will ever be any stronger than the homes or the families that make up the church. Look for a moment in 1 Timothy three. 1 Timothy 3:4–5, speaking about the qualifications for an elder. It says: One who rules his own house well... House in the Bible is really family. One who rules his own family well, having his children in submission with all reverence [which isn't easy today, I think you'll agree]. For if a man does not know how to rule his own family, how will he take care of the church of God?

So there's a very close parallel between the attributes that are needed to rule a family and the attributes that are needed to rule God's congregation, the church. So in a certain sense, in the family, the husband's role is that of the pastor or shepherd. The wife's role we've already seen is that of the helper. What's the theological, ecclesiastical word for a helper? A deacon. That's what the word deacon means, a helper. So, the husband is the elder, the wife is the deacon or deaconess, and the children are the flock, or the congregation. Job speaks about the man who sends forth his children like a flock.

So there in microcosm is the church in its three elements: the elders or pastors, the deacons or helpers, and the congregation. So you see, if a home is out of order, it's really impossible to take that home and put it in a church and expect it to become in order in the church. Do you see what I'm saying? A church really cannot be more in order than the families that make up the church. There are certain qualifications to that statement. But in many, many ways, I think church leaders fail to appreciate how essential it is to have homes in order if they're going to have a church in order.