Derek Prince - God Will Shake Banks, Businesses and Governments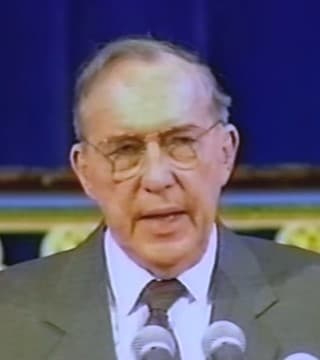 Then let's think about institutions. Any institution that is not founded on the teaching of Jesus can be shaken. Banks can be shaken. Do you believe that? Believe me, in America we are seeing a shaking of the banks. There's a personal debt of five hundred dollars today on every American citizen, because of the savings and loans banks which failed, and for which the government had accepted responsibility. Actually, my personal opinion is, there is no way that the United States can escape bankruptcy. I'm not going to go into that, but it's just, I believe, a fact. I believe that whole nation is going to be shaken.

Then, businesses can be shaken. There are many businesses in this country and other countries closing down and going bankrupt, because businesses can be shaken. Governments can be shaken. We saw that in what used to be the Soviet Union. The whole of that government collapsed like a house of cards. And, no one has been able to put it together. We need to take note of these things because we tend to look to some of these institutions for stability. People used to say: as safe as the bank of England. That's not very safe.

We tend to look to big corporations and firms and think: Well, they've got it made. But they don't have. There's another kind of institution which also can be shaken, and that is religious institutions. They have no guarantee of stability whatever, unless they're built on the teaching of Jesus. I believe many, many so called Christian institutions are going to be thrown down in the shaking that's ahead. I would say to you: don't look to a bank, don't look to a business, don't look to a government and don't look to a religious institution for security because they cannot provide it. They are all amongst the things which will be shaken.