Derek Prince - Not under Condemnation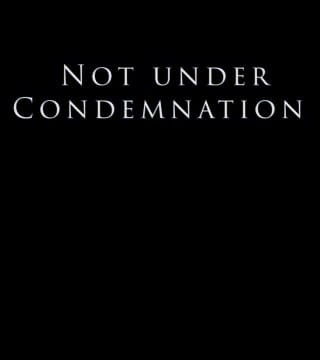 TOPICS:




"Hear my prayer, O Lord, give ear to my supplications! Answer me in Thy faithfulness, in Thy righteousness! And do not enter into judgment with Thy servant, for in Thy sight no man living is righteous. For the enemy has persecuted my soul; he has crushed my life to the ground." (Psalm 143:1–3, NASB)



The psalmist there was struggling with a dark force that attacks almost every one of us at some time or another, the force of condemnation. Each of us has an enemy, an accuser, one who seeks to make us feel guilty, unworthy, one who reminds us of our failures and our shortcomings and our unworthiness, and if we let him go on speaking to us he'll crush our life down to the ground. The answer is the answer that the psalmist found. He turned to God and he prayed. And he said, "Give ear to my supplications. Answer me in Thy faithfulness and in Thy righteousness."

When we are facing condemnation and a sense of unworthiness, it is most important that we don't listen to the enemy any longer; that we turn to God and that we appeal to God for help. Not on the basis of our righteousness or our faithfulness, but on the basis of God's righteousness and God's faithfulness. That is the way out from condemnation. That's the way back into victory.

We don't ask God to enter into judgment with us, we ask Him to answer us on the basis of His righteousness and His faithfulness and when we do that, we are released from that dark power of condemnation.