Derek Prince - God Has Made Himself Available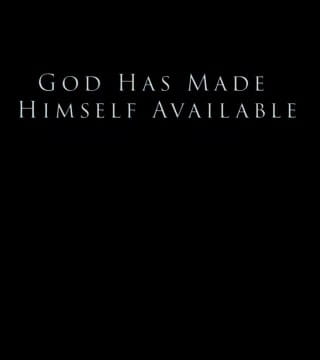 TOPICS:




"I will bow down toward your holy temple and will praise your name for your love and your faithfulness, for you have exalted above all things your name and your word." - Psalm 138:2, NIV



There's a marvelous example of God's consideration and compassion for us. He's a great God, a mighty God, the Creator. We can see His greatness and His wisdom and power in so many ways: in creation, in the seas, in the mountains, in the stars and the sun and moon, in all the mighty forces that are released in this universe in which we live. But we have no access to God through any of those things. They demonstrate His greatness but they do not make Him available to us.

But God, in His lovingkindness and in His mercy, has exalted above all those demonstrations of His power, two things: His name and His word. And He's done that for our sakes because through His name and through His word we have access to Him. His word tells us the kind of God He is. His word tells us what we have to do to be accepted with Him. His word tells us what He will do on our behalf if we meet His conditions and all the promises in His word are made available to us through His name.

So, when God exalted His name and His word above all other things in the universe it was for our sakes – that He might make Himself available to us. We cannot come to God on the basis of the might and marvels of creation, but we can come to God on the basis of the promises of His word, all of which are made yea and amen to us in the name of His Son Jesus Christ.