David Jeremiah - Facing the Coronavirus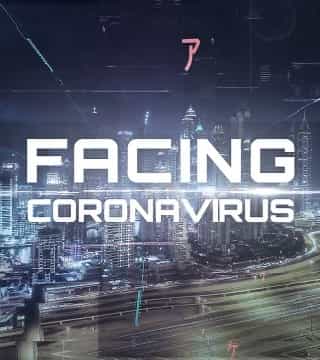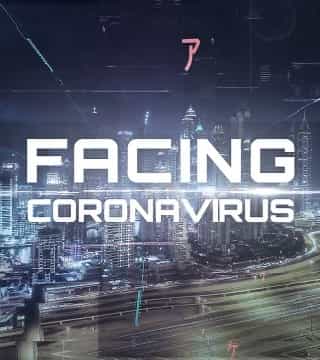 On Wednesday, March 11, the World Health Organization declared COVID-19 a global pandemic. We are seeing cancellations and postponements of major events and activities that is supposed to stem the tide of the spreading virus. Schools at all levels are either closing for a period of time or going entirely online. Broadway theaters in New York City have gone dark through April 12. The National Basketball Association, Major League Baseball, and the National Hockey League have all announced that their seasons are being suspended. Meanwhile, the NCAA announced that March Madness will be canceled for the first time ever in history. And for the first time since 9/11 and the fourth time ever, Disneyland will close through the end of March.

On Friday, President Trump declared a national emergency, and the declaration freed up as much as 50 billion in financial resources to assist individuals who are affected by the outbreak. On Saturday, the President added the U.K. and Ireland to his already-placed travel bans on China and Europe. As new societal restrictions have been rolled out, you've probably heard a lot of the complaining that I've heard, complaining that the government has overreacted and placed us and our economy at great risk.

Before you go there, I'd like you to listen to this statement from Andy Crouch. Here's what he said: "Any action by leaders to impose drastic measures against COVID-19 that doesn't seem too early to most people will be, in fact, too late. Correspondingly, any action to lift mitigation measures that don't seem too late, will be too early".

So what are we to do with all this information? I'm a pastor, not an infectious disease expert. I find my hope in the words that Jesus spoke to his disciples in the Upper Room on the night of his crucifixion. You remember those words. He said, "Peace I leave with you. My peace I give to you, not as the world gives do I give to you. Let not your heart be troubled, neither let it be afraid". Hearing these words, we are Christians, and we can respond with faith and wisdom instead of fear and panic. And so I'd like to give you six things we can all do as followers of Christ in the midst of this crazy time in which we find ourselves.

First of all, we can concentrate on prayer. In the middle of all the uncertainty that surrounds us at this time, it is difficult to think of a better thing to do than to pray, and it is difficult to think of a better prayer than the one spoken by a desperate but confident Judean king whose name was Jehoshaphat. Jehoshaphat's ancient perspective is more appropriate today than you can imagine. In his context, a dangerous delegation from Edom was closing in on his nation, but his faith was all-encompassing. He wasn't just trusting the Lord in the face of potential military defeat, but for all the other disasters that could come, and when you read the verse, it sounds almost like it could've been in the paper yesterday.

2 Chronicles 29, says, "If disaster comes upon us, sword, judgment, or pestilence, or famine, we will stand before this temple and in your presence, for your name is in this temple, and we will cry out to you and our affliction, and you will hear us and save us". In other words, Jehoshaphat said, "We are in the midst of this thing that's overwhelming to us, and we're gonna stand in front of your temple, and, Lord God, we're gonna cry out to you in the midst of this". If you follow in the text, verses 5 through 12 is a tremendous prayer. I remember preaching on this prayer years ago, and the outline of the prayer is overwhelming, but the conclusion of the prayer is even better. In verse 12, of 2 Chronicles 20, Jehoshaphat prayed, and he said, "Lord, we have no power against this great multitude that is coming against us, nor do we know what to do, but our eyes are on you".

I remember the first time I read that, and I thought, "How cool that they put a poem in this verse, 'We don't know what to do, but our eyes are on you'". That's what he said. I don't know how many of you have heard this, but I've heard it a lot from my fellow pastors and friends. "We've never been here before, and most of us, we don't know for sure what to do". We're like Jehoshaphat. We stand in the midst of this uncertainty, but it's really not uncertain if you know the certain God, if you can say as he did, "Lord, we don't know what to do, but our eyes are on you".

And since we're on the topic of prayer, let me suggest two more things: We need to pray for those who are on the frontlines. This cannot be emphasized enough right now. We need to call out to God Almighty and ask for divine intervention to protect our country and its citizens. We need to pray for those who are infected that the Lord would touch them. We need to pray for everyone who is on the frontline of this pandemic, from medical professionals who are caring for patients, to Vice President Pence, HUD Secretary Ben Carson, and others who have been tasked with responding to this crisis. Some have mocked and criticized the Vice President for praying with his team for a solution, but that is the first thing we must do whenever faced with a challenge of this magnitude, and we need to join him in this.

The first thing we can do when we face an issue like this is concentrate on prayer. Secondly, we need to control our minds. I love this verse in 2 Timothy chapter 1, "For God has not given us a spirit of fear, but he's given us a spirit of power and love and a sound mind". How many of you know that human imagination is a powerful force? It can create a beautiful vision of a desirable future, or it can conjure up the worst-case scenario. These dark products of the imagination can put us in the grip of fear, a place God would never have us go.

How many of you know that, when you face an issue like this, one of the things that's easy to do is to let it take its way all the way to the terrible end that it could be? Some people do that with everything in life every time they face an issue that's difficult or negative. Instead of letting it be controlled in the environment in which it occurs, they allow it to go to the ultimate end, and it destroys them, and it destroys their peace. As this Scripture verse shows, the power that banishes fear is a sound mind. We maintain a sound mind by bringing every thought into captivity.

Paul wrote those words when he was being attacked by the Corinthians. He was obviously not happy by what was going on, but he managed to deal with it by taking every thought into control in his mind. "Does this thought have any basis in reality"? he asked himself. "If it doesn't, I take it captive. If it's not true, I'm not gonna let it run free in my mind and my imagination and keep me from the goodness of God and put me in unhealthy fear".

When Isobel Kuhn was fighting cancer, she realized that she had two enemies, one that was too deep for the surgeon's scalpel. It was the invisible world of her imagination, and she wrote about it in her book, and she said, "I had to refuse to allow my imagination to play with my future. That future, I believe, is ordered of God, and no man can guess it. So I had to bring my thoughts into captivity that they might not dishonor Christ".

Maybe some of you who are listening and watching this service have been overwhelmed by the anxiety that comes when something like this happens. You have the opportunity and, yes, the responsibility not to let this destroy your peace. You can control your mind. If you couldn't, God wouldn't command you to do it. He said to let your mind become captive to Christ. Gaining a sound and centered mind is not as difficult as you think. It just means filling your mind up with Scripture. A mind centered on the truth of God is the key to being sustained and not losing heart. Best definition I ever heard of anxiety is, "imagining the future without Christ". That's what it means to be anxious. Imagine the future without Christ.

Coronavirus without Christ is a scary thing, but with him, it's not scary because we know he is capable and able, not only to give us the cure to it immediately, but also to heal those who may have been already touched by the disease.

One of my favorite stories is about a pastor who was on a long cross-country flight when there were some problems. "Fasten your seatbelts", said the flight attendant, and then, "We won't be serving beverages this time as we're expecting a little turbulence. Please be sure your seat belt is fastened". And then the storm broke, and cracks of thunder could be heard above the roar of the engines, lighting up the darkening skies, and within moments, the plane was like a cork tossed around on a heavenly ocean. If you've ever been in a thing like that, you already having a squeamish feeling in your stomach. That happened when that took place. One moment, the airplane was lifted on a terrific current of air, and the next, it dropped as if it were about to crash.

The pastor who was on this plane confessed that he shared the worry and fear of those around him, and he said, "As I looked around the plane, I could see that nearly all the passengers were upset and alarmed. Some were praying". Then he saw this little girl. "Apparently, the storm meant nothing to her. She had tucked her feet beneath her as she sat on her seat. She was reading a book, and everything within her small world was calm and orderly. Sometimes she closed her eyes, then she would read again, and then she would straighten her legs, but worry and fear were nowhere evident in this little girl's life". And so, as the pastor watched this, he was trying to figure it out. He could hardly believe his eyes.

When the plane finally reached its destination, all the passengers were hurrying to disembark. The pastor lingered to speak to the little girl whom had been watching through the whole flight, and he asked her why she had not been worried while she was up there in the storm, like everybody else was. And she said, "'Cause my daddy is the pilot, and he's takin' me home". She was in perfect peace because she knew her father was trustworthy, and he was taking her to her destination. Reminds me of Isaiah 26:3. Here's what it says: "You will keep him in perfect peace, whose mind is stayed on you, because he trusts in you". We have a Captain, don't we? And we know who he is. We know he knows what he's doing, and he is worthy of our trust. In the midst of uncertainty, you need somebody in whom you can trust, and thank God we have that person in the Lord Jesus Christ.

So concentrate on prayer, and control your mind. And here's somethin' that you might not think to do: Count your blessings. The Bible says, "Blessed be the God and Father of our Lord Jesus Christ, who has blessed us with every spiritual blessing in the heavenly places in Christ". God has blessed us with every spiritual blessing. From his abundance, we have received one gracious blessing after another, and when you go through something like this, it may seem counterintuitive to count your blessings, but it's not.

For instance, Donna and I went to the store. Have you been to the store recently? You may not think that's any reason to count your blessings, and I have to be honest. I'm wondering, "What in the world have I gotten myself into"? I mean, there was nothin' on any of the shelves, and, yet there were hordes of people there, and I'm moving through the store, and all of a sudden, this man comes up to me, and he says, "Hello, Dr. Jeremiah, I go to your church". He said, "I have worked in the grocery business for 45 years, and I have never, ever seen anything like this".

And I agreed with him, and I walked away, and all of a sudden, I thought, "Thank you, Lord, that for 45 years, we've never had anything like this in our lives". Most of us, we've lived lives that haven't been touched by anything like this, and we ought to just stop and thank God for all of the blessings we've had all of these years, and we've never had to experience this, and now we're gonna get to experience it, and we don't know what it's all about, but we're gonna learn along the way.

The Bible doesn't say we have to be thankful for everything, and maybe you're not in a position right now where you wanna give thanks for the coronavirus. I'm not either, but it doesn't say we have to be thankful for it. It says we have to be thankful in the midst of it. In the midst of all of this, we need to maintain a gratitude spirit for the blessings of God. Take a moment during the uncertainty of it all, and give thanks to God for all the blessings you have in your life. In the midst of all of this, we're gonna see a lot of things we don't understand, and we may not wanna give thanks for them, but in the midst of these things, we can't become ungrateful people. When we lose things that we have come to expect, we need to pause for a moment and give thanks for the things that we've forgotten to say thank you for in times of plenty.

Count your blessings, all right? Here's the next one: Claim your promises. You know, the Bible's filled with all kinds of promises, promises that we can take to heart. I remember reading that a man once said to evangelist D.L. Moody, "I found a wonderful verse to help me overcome my fear. It's Psalm 56:3. It says, "Whenever I'm afraid, I will trust in you". Moody said, "I can give you a better promise. It's in Isaiah 12:2, "Behold, God is my salvation, I will trust and not be afraid". So the man said, "I just trust God whenever I'm afraid", and Moody said, "No, trust God you'll never be afraid". When we trust God when we're afraid, we look to God for the strength that we need.

One of my friends earlier in life was a pastor in Grand Rapids. His name was Ed Dobson. Ed was an amazing man. He used to be the dean of students at Liberty University, years ago, and he was a very godly person. After he'd been in the ministry in Grand Rapids for several years, he discovered that he had ALS, and in 2016, Pastor Ed Dobson passed away. He left behind a little book called "Prayers and Promises", in which he described what he went through during his illness. For years, he had bored into God's Word like a drill, but eventually he said he couldn't even read the Bible or even pray. He said, "I could take spiritual truth only in small bites".

But God gave him a few verses that kept him calm and strong, and many of the verses were ones he had previously learned in the earlier days of his life. One of them, Hebrews 13:5 and 6, helped him more than any other passage in the entire Bible. This is what that verse says: "He himself has said, 'I will never leave you nor forsake you.' So we may boldly say, 'The Lord is my helper. I will not fear. What man can do to me?'"

"Soon after my diagnosis", Eddie wrote, "I learned to take five-minute time-outs. Whenever fear would begin taking over my life, I would take a time-out, and I would repeat Hebrews 13:5 and 6. I would say these words over and over for the entire five minutes. I wrote them on cards. They were the first words I looked at every morning, and they were the last words I looked at before I went to bed. They were God's special portion for me". Maybe you need some verses like that. The Word of God is full of them. You say, "How do I find 'em"? Go to your concordance, and look up the word "fear". If you can't find enough there, look up the word "afraid", and you will find more promises to help you then you can imagine. Let those promises give you the strength and the courage and the faith, and when everything else around you doesn't make sense, God still does. He still makes sense.

I'm gonna just touch on this one quickly: Consider your responsibility.[b] I had this idea this week. I'm gonna ask you to join me in the experiment. You know, they're telling us that we have to distance ourselves socially from each other. That means physical contact should be very limited. But I would like to suggest that, while we're distancing ourselves from each other socially, while socially we're distancing, why don't we try spiritually to get closer? You say, "How can we do that"? Well, here's what I'd like to suggest: Use your phone. Your phone can be an instrument during this time to encourage others.

Let me tell you a little story. When my daughter Jennifer went to college in Ohio, it was one of my children's experience of living in California. All of them wanted to go to school on the East Coast. I've never figured that out, but they all did. And Jennifer went to Cedarville, which is where I grew up, and she was okay until March. Cedarville in March isn't a very fun place. It's cold. It's blowing. But I wasn't okay even when she started to go there because she was so far away, and I missed her. And I found out somethin' during that time that I really didn't recognize and realize before, and here it is: When I prayed for Jennifer, I felt close to her.

When you pray for somebody, I don't know how this works, but you draw close to them at the throne of grace. When you pray for somebody, even though they are a long ways away, you draw close to them, and when you call somebody on the phone and God puts that person in your heart, just pick up the phone. You don't have to be with anybody. You can do that at home. Just pick up the phone and call them and say, "Hey, I've been thinkin' about ya. I wonder if it'd be all right if I pray with ya"? And pray for them. Maybe they wanna pray back with you. That'll be fine. Have a little five-minute prayer meeting on the phone. Use the time when you're being socially distant, to become spiritually close. I wanna urge you to give yourself this goal: "I wanna spend five minutes every day, calling somebody to encourage them and pray with them and maybe give them a verse".

Concentrate on prayer, control your mind, count your blessings, claim your promises, consider your responsibility, and [b]continue your work. You know that, while you may not be able to go to work like everybody else because perhaps you're a schoolteacher and your school has been closed or, you know, a lot of things have been shut down where your routine is different, and nobody knows for sure where this is all gonna go, but one thing I've learned is that, when these things happen that sort of wanna take you off your pace, you can still do a lot. You can still do your work. I can still study at home if I can't go study at church. I can still pray at home. I can still write letters where I am not where I normally do it. Just 'cause it's not what you normally do, doesn't mean it's not something you do.

So I wanna encourage you, figure out what it is that you do, and keep doin' it. Do it the best you can. Do it to make things better for you and for others. "From an old English parsonage down by the sea, there came in the twilight a message to me. Its quaint Saxon legend, deeply engraven, hath it seemed to me a teaching from heaven. And on through the doors, the quiet words ring like a low inspiration, 'Do the next thing.' Many a questioning, many a fear, many a doubt has its quieting here. Moment by moment, let down from heaven, time, opportunity, and guidance are given. Fear not tomorrow, child of the King, trust them with Jesus, and do the next thing. Do it immediately, do it with prayer, do it reliantly, casting all care. Do it with reverence, tracing his mind, who placed it before you with earnest command. Stayed on omnipotence, safe 'neath his wing, leave all the results to him, and just do the next thing".

If all of us do that, we'll come out on the other end of this, and we will still be motivated, we'll still be moving, we'll still have momentum. We won't have lost our way. We won't have to take a month to catch up and go back and do what we should've done, when in the midst of it we could've done if we would just do the next thing.

During the dark days of the London World War II scene when bombs were raining down on the city and people lived in constant fear, hard for us to imagine the kind of pervasive anxiety that they had then. During those dark days, there was one man's undaunted voice that would regularly be heard on the radio. It was all over the nation, inspiring them to new hope and new belief. Their cause was just. Their government was resolute. Their armies would not fail them. The people listened, and they took heart, and, of course, you know that was the voice of Winston Churchill. What he did for the English during World War II, Jesus Christ does for us in the midst of whatever struggle we're in.

The battle is the Lord's. It is voice that we listen for. It is the voice of absolute certainty and power and strength. He speaks to us of peace. He gives us encouragement. He raises our morale. He fills us with the strength we need. He says, "My peace I give to you. Not as the world gives do I give to you. Let not your heart be troubled, neither Let it be afraid".

Men and women, we can get through this. This is like nothing we've ever experienced before. I never dreamed anything like this would ever happen during the time of my ministry, but I am so excited to see how God uses this to strengthen us, to grow us, to help us understand what really is important in life, and together we can make it through, and we can come out on the other side with our hands up high. That is my prayer, that is my hope, and I know that together that will happen.