David Jeremiah - A Life of Joy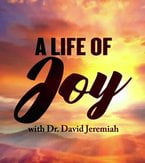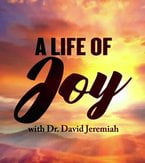 If there's a country on this earth where people should be filled with joy, one would certainly think it would be the United States of America. But most current polls show that only about 35% of Americans are very happy. Depression affects more than 19% of American adults, anxiety disorders affect 40 million or 18% of the population. In 2016 a federal data analysis found that suicide rates in America had surged to their highest level in 30 years, rising in that period by 64% among women and 43% among men. And a worldwide study of 90.000 people showed that the 10 richest countries in the world also had the highest rates of depression. The United States had the second highest rate, exceeded only by that of France. What this tells us is that joy and happiness may not be necessarily dependent on your circumstances. And those who have the most reason to be joyful often turn out to be the most often depressed.

So let me begin this discussion about joy with two profound statements that comes to us straight from the Bible. These may surprise you. They kind of surprise me even though I've studied this over the years. One of the first things you need to understand about joy in the Bible is that God experiences joy. Isaiah 62:5 says: "As the bridegroom rejoices over the bride, so shall your God rejoice over you". The Bible actually teaches us that God enjoys us. He looks down over humanity and he enjoys some of us more than others but he enjoys us. Isaiah 65:19 says: "I will rejoice in Jerusalem, and joy in My people". And Zephaniah 3:17 says: "The Lord your God in your midst, the Mighty One, will save; He will rejoice over you with gladness, He will quiet you with His love, He will rejoice over you with singing".

I don't know if you've ever thought about that before but God in heaven is a joyful person and he rejoices in us. He likes us. If you've been brought up in a culture, where so many have, where God is viewed as a God of judgment, stern and angry all of the time, listen to the Word of God. God experiences joy. And right on the heels of that, we need to understand that God wants you to experience joy. If he's a joyful God, he wants his creatures to be joyful. For those who believe the Bible, there is no debate, no doubt about this. What God desires for us, he provides for us. Listen to the words of the Lord Jesus from the Gospel of John: "These things I have spoken to you," he said, "that My joy may remain in you, and that your joy may be full". Later, in the 17th chapter, he said, "Now I come to You, and these things I speak in the world, that they may have My joy in themselves".

Almighty God wants his joy to be our joy. He wants the experience of joy that he has in heaven to be our experience of joy while we're on this earth. And the Bible describes that as his own joy. The Bible tells us that God not only wants you to be joyful, but see if you can figure this one out. He commands you to be joyful. Here's what it says in Philippians 4: "Rejoice in the Lord always," and in case you didn't get it the first time, "again I say, rejoice"! And maybe you're thinking, "You just can't walk up to somebody and say, 'Start being joyful.' You can't just command joy". But I would say to you, "Why not"? We're supposed to be in charge of our attitudes. When you read the New Testament, you discover that the ministry of Jesus in his lifetime was always surrounded by joy. Jesus was a joyful person and wherever he went he brought joy. When he was born, that was the promise, wasn't it? That he would bring joy.

We have a word that we sing during the Christmas season, "Joy to the world, the Lord has come". In fact, I remember one of the first books of the Bible I taught as a young pastor was the Gospel of John. And you don't even get out of the 2nd chapter in the Gospel of John before you see Jesus performing his first miracle at a wedding. Jesus went to a wedding. He went to a wedding to perform a miracle that became one of the sign miracles in the book of John so that those who saw the miracle would believe that he was indeed the son of God. But if you go back to that chapter in the book of John, chapter 2, and you read the story of that wedding, you see Jesus involved in the celebration of a young couple making their vows to one another. When they ran out of wine, Jesus took care of the problem. He was always around where joy was happening. I've discovered that joy is the atmosphere in which our Christian lives are supposed to be lived.

When Paul was writing to the believers in Thessalonica, he settled it once and for all. He said, "Rejoice always". Always. And do you know that joy is present in every major event that we experience as believers? Let me ask you a question, class. How many of you remember the day you were saved? Let me see your hands? Was that a happy day? Oh happy day, oh happy day when Jesus washed my sin away. The joy of salvation is the joy of realizing you're not guilty anymore, that you've been forgiven, that God has given you the gift of eternal life and you're gonna spend eternity with him. Salvation is a joyous time. In fact, the Bible says when a person is saved Almighty God throws a party in heaven. Did you know that? In Luke chapter 15 and in verse 10, we are told: "There is joy in the presence of the angels of God over one sinner who repents". So every time you hear somebody give their testimony of salvation, when a person comes to Christ, we should all rejoice in that because that's a moment of great joy. That's where it all starts. And, you know, the Bible tells us this Christian joy is so unique it even shows up in times of difficulty and trial.

One of my favorite Bible stories, probably one of yours too, is the story of Paul and Silas recorded in the 16th chapter of the book of Acts and they're put in prison. Remember that one? And before they were put in prison, they're taken to the stocks and they're beaten. And now they're in prison and the Bible says in verse 25 of Acts 16: "But at midnight Paul and Silas were praying and singing hymns to God, and the prisoners were listening to them". Now the kind of joy that can get you happy in jail at midnight with your back bleeding and your life in danger, that's the kind of joy I want. I want that kind of joy. We may not be able to rejoice in our load but, as we learn, we can rejoice in our Lord. And Christian joy is so incredible that it even stays with us when we're dying. I've been with Christian people through the process of death and see the smile on their face. Some of them have told me they've seen Jesus in the process and they wouldn't come back here for anything.

When Paul was getting ready to finish his journey he said in Acts chapter 20: "None of these things move me," all the things that were going on around him. He said they don't bother me. "These things don't move me," or they don't get in my way. "I don't even count my life dear to myself, so that I can finish my race with joy". Joy all the way to the end. So in the 15th chapter of the book of John, this is all played out in a few words and I'm gonna take you through these few words but if you don't have your Scriptures in front of you you can watch, we'll put them up on the screen. Write the reference down. Let's talk for a moment about the source of joy in your life. We've already established that this joy comes from Jesus. Listen to his words in John 15:11: "These things I have spoken to you, that My joy," said Jesus, "My joy may remain in you". Say that with me. "My joy". "And that your joy might be full". Jesus says, "I want your joy to be the result of my joy".

This joy is Christ's joy. This joy is the life of the Lord Jesus Christ being lived out inside of you. Christian joy is Christ's joy in the Christian. Christian joy is letting Christ live his life through you so that what he is you become. Peter called it a joy inexpressible and full of glory. This joy isn't dependent on us. It's dependent on him. And if we will trust him, he produces that joy in our hearts. And the characteristic of this joy is that it was full joy. This is not imperfect or incomplete. It is not an almost joy or a sometimes joy. This is an everyday, 100% complete joy. And the uniqueness of this joy is captured in words that Peter wrote in the 1st chapter of his 1st letter. See if you can get your arms around this one. Here's what he said: "Whom having not seen you love. Though now you do not see Him, yet believing, you rejoice with joy inexpressible and full of glory".

Let me pause for a moment and say if you're looking for joy outside of Jesus But I'm here to tell you, he's always open for business. He's always ready for you to come. And if you want joy, real joy, wonderful joy, you've got to let Jesus come into your heart. And if you've never done that, I hope you will do that 'cause all the rest of this is not gonna work for you unless you have Jesus in your heart. That's where it starts. The Bible also tells us that this joy that is my joy, says Jesus, and full joy, this joy is continual joy. Friends, have you ever discovered how simple it is for your gladness of today to become your sadness of tomorrow? Have you ever noticed that your sweetness of the morning can turn into your bitterness at night? Or the friends you thought were your friends yesterday become your enemies today? Or the wisdom you thought was so cool yesterday is now so foolish today? The one thing that all of us share as we take this journey together with humanity is that nothing we get involved with ever seems to last. But the joy of Christ of which we speak today is a continual, never-ending, absolutely constant, lasting joy. This joy is not hinged on happenings. It's perfected in a person.

At one of the lowest times in the lives of Jesus' disciples, the days just before he was taken away from them to go to the cross, in the midst of their sorrow and anxiety, Jesus comforted his disciples with these words, John 16:22: "Therefore you now have sorrow; but I will see you again and your heart will rejoice," and this is the part I love, "and your joy no one will take from you". So how do you get this joy? We've already talked about the fact that you have to surrender your life to the Lord Jesus Christ. You have to give Jesus Christ first place in your life. I want to say again if you don't know Jesus Christ that's where joy starts. One of the things you need to do if you wanna have joy in your life you have to submit your life totally to the Spirit of God. You see, joy is the fruit of the Spirit. And when you're filled with the Spirit of God you get that fruit. We're talking about how you cultivate the fruit but you don't get it. You have to trust the Lord Jesus Christ and then the Spirit of God comes to live within your heart and if you want that joy to be full and complete you have to say to the Lord Jesus and to the Holy Spirit, "Here's my life. Do with it as you please".

I may have told you years ago that when I first understood the importance of fully dedicating your life to the Lord, I didn't wanna do it because for some reason in my mind I thought God was gonna send me to Africa. For some reason, I thought if I said, "Lord Jesus, you can have my whole life," I thought if I did that I'd end up on a mission field in Africa. And now I know that wouldn't have been all that bad because a lot of good things happen there. But you see, until you come to the place where it's not you anymore, it's him, you're willing to say, "Lord Jesus, here's my life. You chart it. I'll sign at the bottom". I faced that early in my life when I believed God wanted me to be a preacher. I had been so totally involved in the broadcast industry. I'd taken many courses in broadcast industry, in speech, and I was working in a couple of radio stations 'cause this is what I wanted to do, and then God called me to preach and I thought the worst thing about that was I was gonna leave all that broadcasting stuff away and I was gonna go be a preacher.

But God was just training me back here for what he knew he wanted me to do out here and I would never have found that out if I hadn't just said, "Lord, okay, whatever. You want me to go to seminary and be a preacher, here I am". And what I thought he took away from me, he gave me back multiple times. The Bible says, "Commit your way unto the Lord and he," what? "Gives you the desires of your heart". But it doesn't start until you say, "Yes," until you say, "Lord God, I want your joy. I know I'm not gonna get it my way so here I am. Here's the page of my life. I've signed the bottom, you fill in the details". Thirdly, you've got to study the Word of God. Do you know why? Because this is God's handbook on joy. This is the book that God gave us so that we would know how to live the Christian life. And if you wanna know about joy, ha, ha, man, this is it. You'll find joy everywhere in this book. Let me just tell you that if you want really to have joy cultivated in your life you've gotta share your life with others. You're not gonna be happy by yourself. God never intended you to be happy by yourself. He created the church so that we could be together. How many of you know how hard it would be to live the Christian life today if we didn't have each other, if we didn't have the church? Look at all the scary mess we're in right now in this country. Look at all the craziness that's going on. You know, the only kind of sanity you ever feel is when you come to church on Sunday. Then you have to go back into that mixed-up world. You gotta have other people in your life.

You know, Christianity is joyful. One of the great things people tell me when they visit our church, "Dr. Jeremiah, there's so much joy in your church". Isn't that what should be here? If you've got Jesus, Joy is contagious and to catch the infection you have to expose yourself to the virus and become part of the blessed epidemic, amen? So if you wanna be a joyful person, I've been learning this the hard way and some of you know it already. If you wanna be joyful, hang out with joyful people. You say, "How do I know the kind of people to go and hang out with"? Find those who are joyful because if a person has authentic joy, you've just solved your problem. You've got the right person. Find joyful people. Hang out with joyful people. Become a part of the epidemic. Catch the virus. Get infected with the joy So let me go back to that lyric of an old song we used to sing growing up. Here it is. "If you want joy, real joy, wonderful joy, let Jesus come into your heart.