Creflo Dollar — Restore My Marriage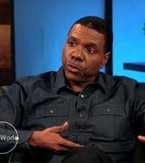 Pastor Creflo Dollar shares some of these practical tools in this powerful episode. You will hear how reading and studying God's Word, maintaining open communication in marriage, and understanding the value of love and respect in a relationship will transform your marriage from on the rocks to rocking it!

If your marriage needs restoration, or maybe you want to learn how to fail proof your relationship, then this episode is a must see!