Charles Stanley - The Celebration of Christmas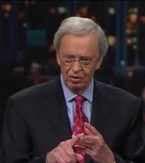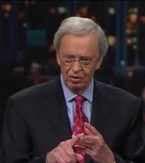 Well, if somebody asks you, What's the meaning of Christmas? What would you say? Would you talk about trees, gifts, friends, fellowship and all that; or would you get right to the heart of the question and talk about what it really is? I don't think a lot of people know what it's about. They shop, they spend their money and they say, Happy Holiday, that's the best they know. And they get time off from work, so they have some vacation time and take a break. They go shopping; they buy their friends gifts; they receive gifts, so you can just think of a lot of things that people would say, Well when you ask what is Christmas, then what is it besides that?

In other words, most people define Christmas as what you see. I see trees and gifts and people happy and eating and so forth. There's more to it than that. Think about this. When you think about what Christmas really is, Christmas is the celebration of one of the three most important events in human history. No event can equal any one of these three. Number one, the birth of Jesus Christ, the Son of God. Number two, the crucifixion of Jesus Christ for our sins. And number three, the resurrection of Jesus Christ, our promise of eternal life and heaven as our home. Where can you get anything to match that? You cannot. And if you don't have the Jesus of Christmas in your heart, you don't have the promise of any of those. Salvation; the presence of the Holy Spirit living within you from the moment you trust Him as Savior; and heaven is your home. Christmas is just one of those significant matchless times in the history of humanity. And it's one that you and I can enjoy year after year after year.

So, I want us to just think seriously about what Christmas is all about; because if you understand what it's really about, you have a different attitude on Christmas morning. And so, as you think about it, and however you choose to spend it, if you look in Matthew chapter one for just a moment and here is an account of Jesus' birth. And look if you will in the eighteenth verse and notice what he says, "Now the birth of Jesus Christ was as follows: when His mother Mary had been betrothed," or engaged, so to speak, "to Joseph, before they came together," no sex, "she was found to be with child by the Holy Spirit". Not Joseph. "And Joseph her husband, being a righteous man and not wanting to disgrace her, planned to send her away secretly". Because he thought she'd committed adultery. "But when he had considered this, behold, an angel of the Lord appeared to him in a dream, saying, 'Joseph, son of David, do not be afraid to take Mary as your wife; for the Child who has been conceived in her is of the Holy Spirit.'"

The same Holy Spirit that has sealed us as children of God forever and ever and ever. That Holy Spirit is the One who conceived the birth of the Lord Jesus Christ, "'She will bear a Son; you shall call His name Jesus, for He will save His people from their sins.' Now all this took place to fulfill what was spoken by the Lord through the prophets,'" The prophet said, "'BEHOLD, THE VIRGIN SHALL BE WITH CHILD AND BEAR A SON, AND THEY SHALL CALL HIS NAME IMMANUEL,' which is translated, 'GOD WITH US.'" Jesus Christ, the, listen, all that God is dwelt within Him.

Now I want you to turn if you will to Colossians chapter two for a moment. And I want us to look at one primary verse here. Listen to this ninth verse, because this defines who Jesus is. Colossians two, nine, "For in Him that is in Jesus all the fullness of Deity dwells in bodily form". Think about that. All that God is dwells in bodily form in one person, and that's Jesus Christ. So when you look at the scriptures, it's very clear who Jesus is and why He had to come. And the Word of God is God's testimony of that. So let's think about it for a moment. He says that every single one of us has sinned against Him. "For all have sinned and come short of the glory of God".

We've sinned; we've broken the law of God. We violated the laws of God, all of us have, every single one of us. Somebody says, I'm not bad. I didn't say that. I said you've sinned against God because God says, For all. He didn't say, some of you, all of you have sinned against God and fallen short of what He intended for us to be. The second thing He says that's so very important, and some of you would know where these passages are. But if you'll turn to the fifty-ninth chapter of the book of Isaiah, and notice what he says. In the first verse, "Behold, the Lord's hand is not so short that it cannot save; nor is His ear so dull that it cannot hear. But your iniquities have made a separation between you and your God, and your sins have hidden His face from you so that He does not hear".

Now, that's a verse of scripture people don't like to read. He says, sin hides the face of God from you. So, when He says we've been separated, He says we're His enemies. Somebody says, Well now, I'm not, you know, I'm not a Christian, but I am certainly not an enemy of God. Well, this is why we go back to the Word of God to see what He says. Because He says in Romans chapter five verse ten, listen. Paul speaking, "For if while we were enemies we were reconciled to God through the death of His Son, much more, having been reconciled, we shall be saved by His life. And not only this, but we also rejoice in God through our Lord Jesus Christ, through whom now we have received reconciliation". He says we were enemies. The Word of God says that sin separates people from Almighty God. So that brings me to what Christmas is all about. Because God has made it possible to have our sin forgiven and to be able to be made acceptable, let's go to Colossians one, verse nineteen for a moment and listen to what he says in this passage.

"For it was," watch this, "For it was the Father's good pleasure," this is God's good pleasure, "For it's the Father's good pleasure," watch this, "for all the fullness," of who God is to dwell in His Son, "And through Him," that is, through Jesus, "to reconcile all things to Himself, having made peace through the blood of the cross; through Him, I say, whether things on earth or in heaven. And although you were formerly," look at this word, "alienated and hostile in mind," you didn't believe, "engaged in evil deeds, Yet He has now reconciled you in His fleshly body through death, in order to present you before Him holy and blameless and without, reproach". The result of the cross is, when you receive Jesus Christ as your personal Savior, He says He sees you as, "blameless, holy and beyond reproach".

Now, let's think about what do you mean by reconciliation? Well, let's say you and your wife, husband married. Y'all have this big fight and you go one way and she goes the other. And things are really bad. And somewhere along the way either you get saved or you have a counselor or something and you come together. What do you call that? You've been, you've been reconciled, and the marriage is fit now, everything's fine. So when he talks about reconciliation, this is the work of God. Because we were enemies and separated from God by our sins, He sent the Holy Spirit to convict us of our sin, that is, to make us aware of it. And to make us aware of what Jesus Christ did for us at the cross. And to make us aware of the fact that God loves us and He is willing to forgive us of our sins and to cleanse us from all unrighteousness. Write your name in the Lamb's Book of Life, from which there are no erasures. Write your name in the Lamb's Book of Life; which means you are eternally saved, eternally secure and nobody can take that away from you.

It doesn't mean you're going to be perfect. God, He says in Ephesians chapter one, God sealed you. And there are a lot of people who have a problem with that. They say, Well, you know, what do you mean by God sealing me? And what does that mean? So I want you to look, if you will, in Ephesians chapter one. Verse thirteen. "In Him," that is in Christ, "you also, after listening to the message of truth, the gospel of your salvation, having also believed, you were sealed in Christ, with the Holy Spirit of promise, Who is given as a pledge of our inheritance, with a view to the redemption of God's own possession, to the praise of His glory. It's eternal.

Now, you think about Christmas and think it's buying and selling and this, that, and the other. No, Christmas is about the most important thing in your life. It's about the birth of Jesus Christ who has made it possible for you to be forgiven of your sins; no longer an enemy; no longer alienated, but reconciled once and for all with Almighty God. Sealed by the Holy Spirit of promise, in order that you can live out your life with the assistance and the guidance and the promise of the Holy Spirit. And one of these days He's going to call your name. Oh, somebody says, When God calls my number, I'll be ready. He doesn't have numbers. 'Scuse me. God doesn't call numbers. You're not a number.

Listen, the reason I know you're not numbered is because God loves each one of us personally, not numbers, personally. When He calls your name, the question is will you be ready? You will either be already sealed by the Holy Spirit, the result of the death of Jesus Christ who forgave you of your sins; separated you from your sins; and who reconciled you to the Father; sealed you by the Holy Spirit. You'll either be ready as a result of those things, or you'll stand before God not ready and have to give an account for it. You say, Well, you know what? I don't believe all that.

Well, let me ask you a question. Can you give me a legitimate reason for not believing it? Don't tell me about your feelings. Give me a reason. The living eternal inerrant Word of God is what you just heard me read. That's what God said. Now, either you've got to dispense with the whole idea of God and the Word of God and all this and just forget it all, or try to forget it; and live out your life, listen. When it comes time for you to die, lot of people have a change of mind. It's fine when you can walk; when you've got plenty of money; where you can go anywhere you want to, do anything you want to do. But when it comes to that time, and it's coming. It may come so instantly you don't have an opportunity to do a thing. Or it may come at the end of a long period of illness. You've made up your own mind; you've made your own decisions. No place for Jesus in your life; and you come to the end of your life.

Let me ask you a question. Do you think for one moment that you're just going to do that and have no thoughts of God or death or heaven or hell? Oh no. Christmas is a serious time. It's about the birth of the only person who has ever lived who can forgive us of our sins; and who went to the cross and paid the only price acceptable to God. Who could not look upon us with favor because of our sin, placed upon His Son, Jesus Christ, the debt of all of our sin; crucified Him on the cross; and as a result, Jesus' death paid your debt, my debt, and the debt of the entire world. And to make it real, so that we would never have to doubt it, Jesus died. He was in a tomb absolutely dead; and in three days, out He comes and He's seen, walks, rose, and is alive today. And that's how we know that our sins are forgiven for absolute certain. Have you ever trusted Him as your personal Savior?

Jesus came in order that you and I would understand who God really is, and what He's like; but most of all to pay our sin debt in full. And what happens, He erases it forever. "Sealed," He says, "unto the day of redemption," until He comes back forever. So I would just challenge you to think a little more about that at Christmastime. So I'll make two or three suggestions to you. Whether you're saved or unsaved, if you're unsaved, I want to challenge you to ask the Lord Jesus Christ to forgive you of your sins. You see, to be saved, you don't have to beg and plead. You don't have to go anywhere and do anything; don't have to pay anybody anything. Nobody can take care of your sin. It's already been taken care of by Jesus. The way you're saved is asking the Lord Jesus Christ to forgive you of your sins, not based on anything you do, but based on His promise.

Listen to this. "For God so loved the world that He gave His only begotten Son, that whoever believes in Him, accepting Him as Savior, shall not perish, but have the gift of eternal life". That's what it is. It's placing your trust in the crucified, risen Christ. The moment you do that, you become a child of God. So when we think about Christmas and we think about Christmas trees; and I think about Christmas trees, I think about, that tree reminds me of the cross, that wooden cross. And all those gifts under the tree remind me of the greatest gift of all.

Now, if you look at Christmas the way it ought to be, you can look at the tree and the gifts and the lights and say, Thank You, Jesus. Thank You, You died on the cross. Thank You that You're the light of the world and You've lit my heart. And thank You that You've given me the gift of eternal life which no one could give me but You. When I think about that, I could shout right here. I mean, when you think about what God has done for you.

So, I want to make two or three suggestions to you. Number one, besides being saved, of course. I want to challenge you to take the Bible and open it up to Luke chapter one and lay it at the bottom of your Christmas tree, down there somewhere around your gifts. Just lay it there and just leave it open so you'll be reminded to read about the birth of Jesus on Christmas morning. You say, Well my house is a terror on Christmas morning, because you let it be. If you say to your children, Now, we're just so grateful for everything the Lord has given us. This is the birthday of Jesus, so let's read that. That plants in their mind that Jesus Christ is what it's all about.

And so, second thing, you might take a few moments and think about how God saved you. And wouldn't you like to hear your mother's testimony, how she got saved? Your father's testimony, how he got saved. And spend a little time thanking God, praising Him for who He is in your life. Listen, you couldn't have another breath without permission from God. Everything we have is from Him. And we should be praising Him and thanking Him at the Christmas time, thanking Him for Jesus.

Listen, you leave Jesus out of your life, you don't have anything. It's not about presents and trees and lights, it's about Jesus. And then of course, I think about, amidst all of that, you praise the Lord Jesus for what He's done for you all year long. Watch this, you have plenty of time to open gifts. I think you have time to thank Him and praise Him and be grateful for everything He's done for you all year long. But most of all, thank Him for saving you. He didn't have to; He chose to. Amen?



Father, how grateful we are for Christmas. And when we understand what You've done for us and what you do for us continually, we just want to say, Hallelujah! Thank You, thank You, thank You, thank You, thank You, thank You, Lord, for being who You are. And I pray that every person who hears this message will repent of their sins, trust You as their Savior; find them a church that teaches and preaches the Word of God. And keep growing in the Lord, is my prayer in Jesus' name, amen.