Bill Winston — Spirit of Truth
Watch
Audio
Download
Subscribe!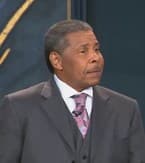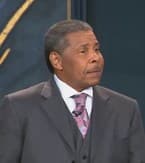 The Apostle Paul prayed for the church, and it's found in Ephesians chapter 1, and starting at verse 16, which I pray for our churches, our partners, he said "Cease not to give thanks for you, making mention of you in my prayers; that the God of our Lord Jesus Christ, the Father of glory, may given to you the spirit of wisdom and revelation and the knowledge of him: the eyes of your understanding being enlightened; that you may know what is hope of his calling, and what are the riches of the glory of his inheritance in the saints, and what is exceeding greatness of his power to us-ward who believe, according to the working of his mighty power".

So, this whole idea about praying. Praying for eyes to be open is praying for revelation, because when revelation comes and you can see things. You are designed to believe what you see, and so, when you can see it, I'm talking about revelation, I'm not talking about with the natural eyes, when you can see it, you have no problem believing it.

And one man said that revelation is the strongest asset to the school of faith, because it locks in your faith. When you can see something and believe it, it can give you a solidness.