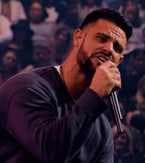 Sermon:

Good Morning Midnight

Ministry:

Steven Furtick Ministries


This week's discussion is about how to maintain momentum when you don't see any progress.

Our momentum for a new year is often determined by the memories we carry with us. But what do you do when your memories are littered with ones you would rather forget? You may not be able to change the past, but you can change how you choose to remember it.

The proof of the power in the presence of God is not in the absence of the attack but the ability of the believer to withstand it. Just because God is for you doesn't mean that you won't have anything come against you. In fact, it almost guarantees that you will. The greater the calling, the greater the conflict. The greater the anointing the greater the attack.