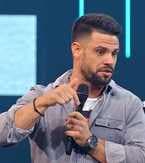 Sermon:

Coming Out of the Drought

Ministry:

Steven Furtick Ministries


How do you keep your faith when it seems like nothing is happening? How do you keep believing when the process is invisible? Discover how God will often allow you to encounter an impossible situation in order to prove His presence in your life.