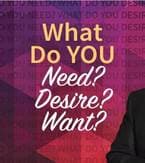 Sermon:

What Do You Need, Desire and Want?

Ministry:

Jesse Duplantis Ministries


Do you believe that God's able to supply your needs, give you the desires of your heart, and cause you to abound so much that you shall not want for anything? It's your Creator Who flung the stars into space—He's well able to supply ALL you can imagine!