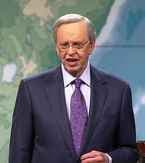 Sermon:

Living Wisely or Foolishly

Ministry:

In Touch Ministries

Church:

First Baptist Church Atlanta


In this message, Dr. Charles Stanley explains the difference between godly and human wisdom. Godly wisdom is the capacity to see things from God's viewpoint and respond according to the principles of Scripture. On the other hand, human wisdom is earthly, natural and demonic—it has no place in the believer's life.