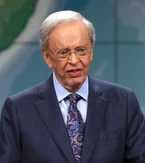 Sermon:

The Consequences of Disobedience in the Garden

Ministry:

In Touch Ministries

Church:

First Baptist Church


Making important decisions without considering the consequences is foolish and dangerous, yet people do this every day.

And many times they end up regretting the choices and realize too late that there are irrevocable consequences. Their hopes and dreams are shattered, and there's no turning back. This is exactly what happened to Adam and Eve when they foolishly chose to disobey God in the Garden of Eden.