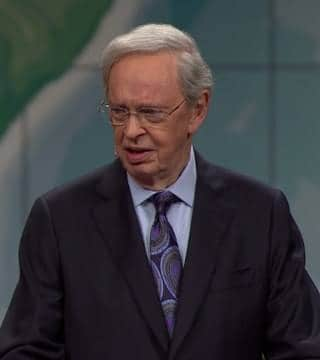 Sermon:

Be Careful When All Is Well

Ministry:

In Touch Ministries

Church:

First Baptist Church


When everything is going well in our lives, we must be on guard because the devil always has an offer that is diametrically opposed to what God would have for us.

Instead of recognizing all the blessings the Lord has already given us and remembering what He has said in His Word, Satan tells us we need more, and promises us enjoyment outside of God's boundaries. That's why we must be sensitive to the Holy Spirit within us who guides us into truth and warns us about sin.

All the pain, death, sorrow, and misery in the world started in a perfect garden when two people disobeyed God. Ever since then, we have all felt the weight of sin and guilt.

Therefore, we should never rationalize that a little bit of sin won't hurt us. Just like that first sin, it multiplies into more disobedience and more consequences.