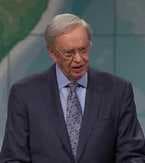 Sermon:

Your Convictions About Prayer

Ministry:

In Touch Ministries

Church:

First Baptist Church


What are your convictions about prayer? Are you convinced that God will answer your requests, or do you feel uncertain or frustrated?

Having a conviction is being so thoroughly convinced something is absolutely true that you will take a stand for it regardless of the consequences. The Bible is the foundation for our convictions about prayer. If we believe and practice what it says, we can be confident that the Lord will hear and answer our prayers.