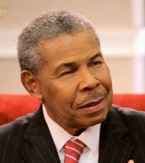 Sermon:

Faith and The Marketplace

Ministry:

Believer's Walk of Faith

Church:

Living Word Christian Center


Has anyone ever told you that you have a unique purpose that only you can fulfill? Whether your answer is yes or no, Dr. Bill Winston brings a fresh understanding of your unique purpose and destiny on the pages of his newest book, Faith & The Marketplace: Kings & Priests A Divine Partnership. On the world-wide stage (or simply in your own community), you are either a king or a priest, and your destiny is "faith-defined." That is, it takes faith to see it and to reach it, and Dr. Winston shows you how.