Andy Stanley — Gods of the No Testament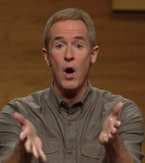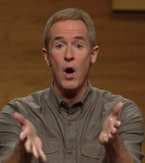 Faith in No Testament gods—the bodyguard god, on-demand god, boyfriend god, guilt god, anti-science god, gap god, and angry-Old-Testament god—leads to unmet expectations, childish explanations, ill-informed interpretation, and blatant manipulation.

We invent these "gods" based on expectations we put on the true God. That's an irrational way to determine if God is real.