Andy Stanley — The Juno Dilemma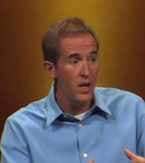 Falling in love is easy. Staying in love, being committed to each other, is a bit more difficult. Ever wonder if people can stay together for good... like people in love? Is it even possible for two people to stay happy together forever?

The key to staying in love is not finding the right person. It's finding someone who is committed to becoming the right person while you work to become the right person.

It's finding someone who is not afraid to put you first while you overcome your fear of putting him or her first. It's about making love a verb.