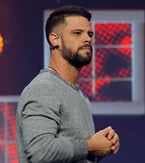 Sermon:

3 Habits of a Healthy Heart

Ministry:

Steven Furtick Ministries


This week's discussion is about cultivating a healthy heart by identifying what to hate, where to hide and how to hope.

Lasting change occurs in the heart, but it starts with our habits. In this special teaching Pastor Steven reveals 3 habits for improving your attitude, overcoming difficult seasons, and maintaining your hope.