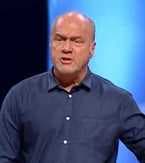 Ministry:

Greg Laurie Ministries

Church:

Harvest Christian Fellowship


Most everyone agrees that there is something very wrong with our country, but there are many opinions on what that problem is and what the solution is. In this episode Pastor Greg says that the problem is that America has turned away from God and the solution is not in government cleanup, better programs, or even a return to conservative values. So, what is the solution?

Pastor Greg says that our country was built on the foundation of absolute truth and that foundation is being undermined. The result can only be our ruin. He describes great spiritual awakenings in our past and explains what each of us as Christians can do to reverse America's downward spiral today.