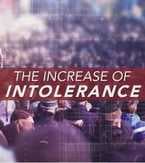 Sermon:

The Increase of Intolerance

Church:

Shadow Mountain Community


Our right as people protected by the Constitution of the United States to practice our faith without persecution is being infringed upon daily. This is a constitutional RIGHT, not a PRIVILEGE associated with "citizen" status. It applies to aliens as well who are physically in our country. This message offers hope as we draw support from each other even as the intolerance for our faith increases.