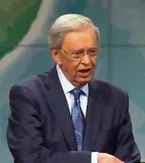 Sermon:

Meditating On The Word of God

Ministry:

In Touch Ministries

Church:

First Baptist Church Atlanta


God knows exactly what we need and will lead us to the right passage of scripture. Then it's up to us to meditate upon it. Dr. Charles Stanley shows us how, by walking us through four disciplines: priority, place, purpose, and plan.