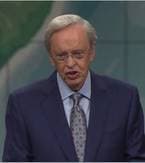 Sermon:

Is Your Conscience Your Protector?

Ministry:

In Touch Ministries

Church:

First Baptist Church


The conscience is designed to protect us from temptations and sin, and we must be careful not to violate it by taking that first step in the wrong direction. To do so is like driving through a red traffic light. We're eventually headed for disaster.

At the first internal warning, we must make a choice to abide by its direction because we cannot violate our conscience and walk in God's will or enjoy His blessings.