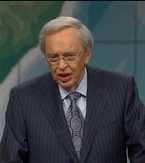 Sermon:

Your Convictions About God

Ministry:

In Touch Ministries

Church:

First Baptist Church


If you had to write your own description of who God is and what He's like, what would you say? How much of your perception of Him comes from His Word? How much comes from your experiences and how much comes the ideas other people have about Him?

The same God who is characterized by love, holiness, and righteousness is also described as a judge who hates sin and deals out retribution. Do you have trouble reconciling these two aspects of His nature?

How were all these characteristics displayed at the cross? What would the world look like if God never had wrath against sin? What comfort comes from knowing that He is a righteous judge?