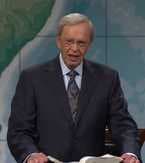 Sermon:

When All Hope Is Gone

Ministry:

In Touch Ministries

Church:

First Baptist Church


Some are hopeless about specific areas such as their marriages, children, health, finances, or jobs. But for others, this emotion permeates their entire lives. They exist but have no hopes, dreams, or goals.

This is not the way God intends for us to live. He created us to live with purpose, working toward goals and feeling a sense of anticipation for the future.