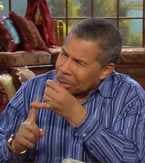 Sermon:

Reprogramming Your Future with Your Words

Ministry:

Bill Winston Ministries

Church:

Believers Walk of Faith


Kenneth Copeland and Bill Winston teach us about the power of speaking God's Word in faith. Change your circumstances and reprogram your future with your words. Discover how success and failure are in the power of your words.